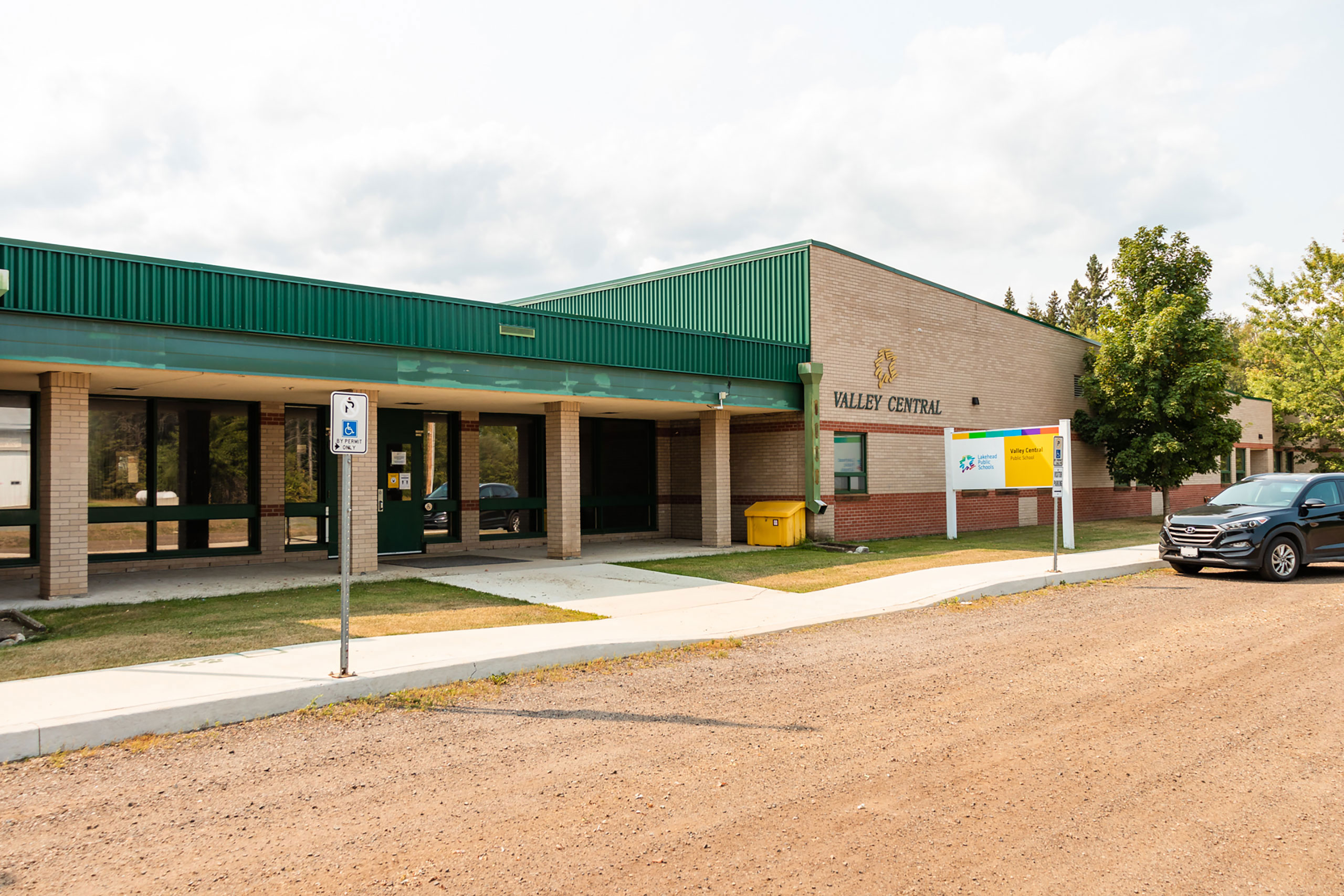 About Valley Central
Public School
Welcome
Valley Central is a school of 210 students in the heart of the beautiful Slate River Valley. The school is focused on moving the students into the 21st century with the academic, social and technological skills needed to be successful and productive citizens of Canada.
We are the community hub for the area south of Thunder Bay and Rosslyn Village. We are in partnership with Little Lions Day Care at the school. We have numerous students who attend the after school program at the Day Care. The Day Care also offers all-day care for Pre-School age children. The Day Care is running all summer long please contact them for more information.
We have an active Parents Association and a School Council. Our Student Council is very involved in the improvement in the school through organization of fun activities, fund-raising for school and community causes, as well as making sure the school dances are up to par.
The positive school environment allows our students to live our school motto: "Challenging Students to be the Best that They Can Be!"
If you are interested in a school tour or just more information feel free to contact the school office.
We are proud members of the Westgate Collegiate and Vocational Institute family of schools.
GO TIGERS!!
Just as we strive to provide a rich and stimulating education experience to our students during the day, this web site has been designed to help provide you and your family timely access to information and resources around the clock.